Hair Dryer №532
Power to go.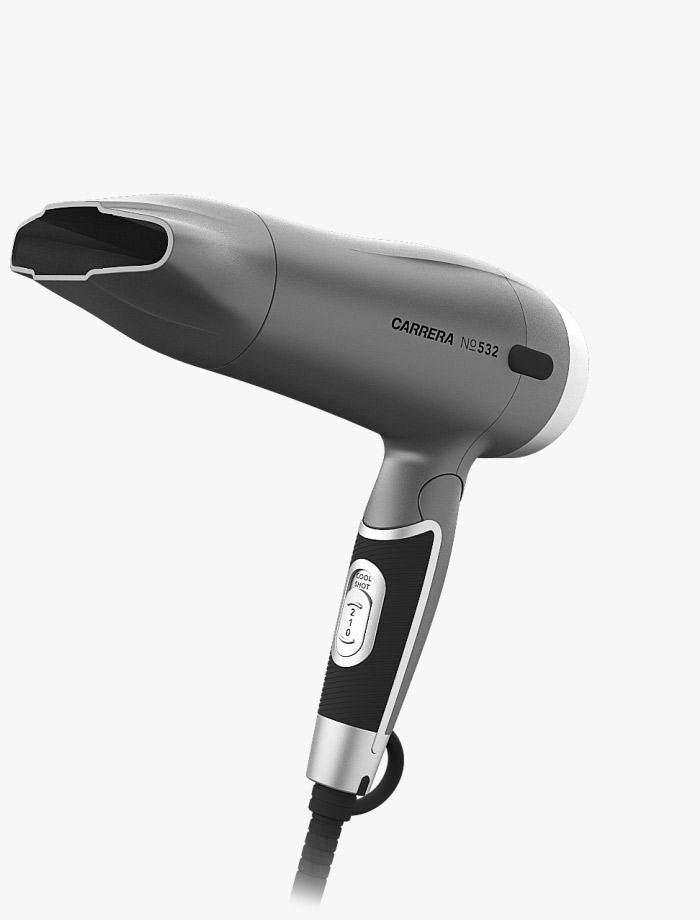 Want a compact hairdryer with all the features of your favourite full-size drier? How about one with permanent ionization, dual voltage, an airstream enriched with argan oil and keratin, two heat settings, Cool Shot, an overheat cutout and up to 1600 watts of power?
Power Boost 1.600 Watt
high-quality, long-life
DC-Motor


Titanium and Ceramic
Coat


Dual Voltage for
global use


2 heat and speed settings

When size matters.
When you're travelling, you need a dryer that's lightweight and compact. Our folding handle not only saves space, it makes you more flexible too – by letting you put your dryer in your hand luggage, not in the hold.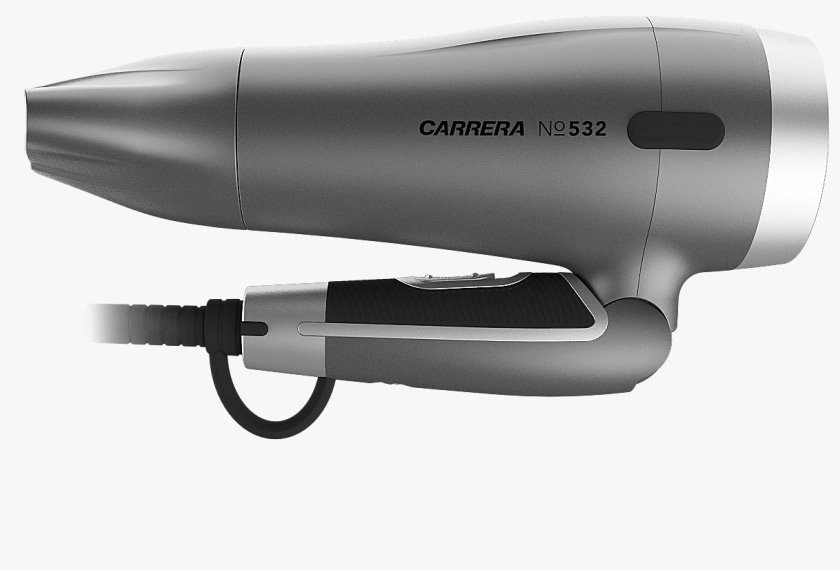 One world. Dual voltage.
Like so many of the world's resources, power is not spread evenly. Some outlets supply 100V, others 220V. And even if you have the right adapter, doesn't mean your hairdryer will work properly when you plug it in. To solve this problem, our compact hairdryer has Dual Voltage. It's so much easier than packing a transformer.
Hair was made to shine. Everywhere.
Why leave your look at home when you travel? Our compact dryer comes complete with life-saving features like an airstream enriched with argan oil and keratin, plus a ceramic-coated exit grille. For perfect holiday hair – and sensational selfies.