Glass Water­kettle №651
Precision for your preferred temperature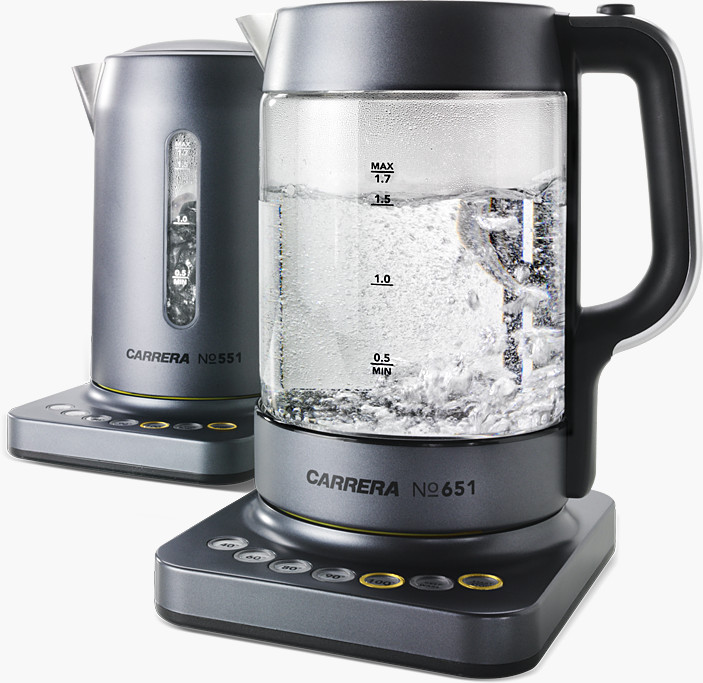 Delicate teas need
a kettle that cares.

This variable temperature BPA free electric kettle is ideal for tea lovers who know that boiling water isn't always best. Just press a button to preselect 100, 90, 80, 60 or 40 degrees Celsius ... then get ready for that delicate cup of fragrant jasmine tea.
Your kettle's materials can affect the taste of your hot beverages too. So it's wise to choose one that guarantees a natural and pure flavour.

Sensors as sensitive
as a baby.

The best kettles don't just reach the preset temperature fast – they hold it for a long time afterwards, faithful to a single degree. This simmer function always features in kettle product reviews because it's crucial when preparing baby food gently so it's easy to digest. We believe (and most infants will agree) that every degree counts, so our ultra-sensitive sensor never takes its eye off the temperature for a full thirty minutes. Instead of just putting the sensor in the handle, we went the extra mile and embedded it right below the heating element. This keeps steam away from the sensor – for accurate readings you can trust.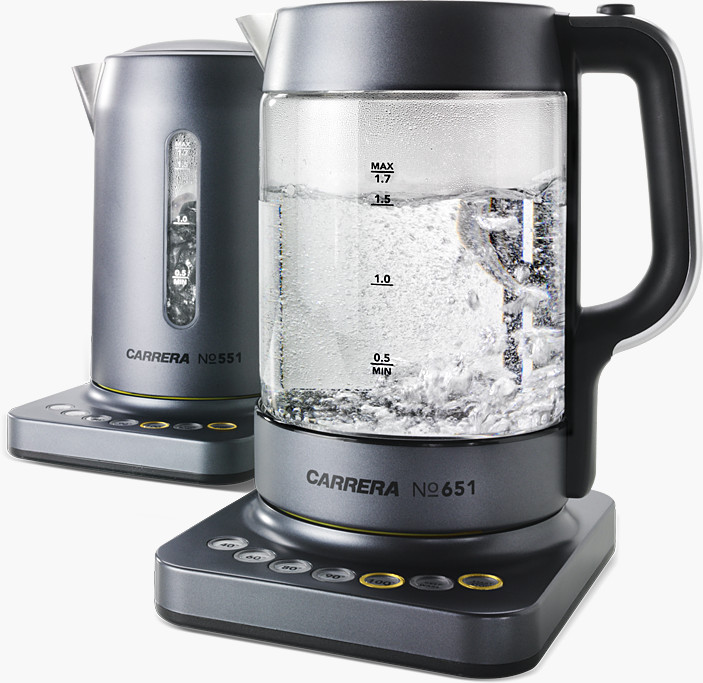 Glass kettle vs. stainless steel kettle
Feature-wise, the two are twins. Both have a hefty 2200 W power rating, push-button temp settings for 40°/60°/80°/90°/100 °C, a taste-neutral 1.7L thermal jug and a 30 min. simmer function. The rest is a matter of style: choose stainless steel for a classic look, or elegant glass if you like to watch your water boil.
Any questions about the application or recipes?
Questions?
Having questions about the application? Our CARRERA Powerfood expert is here to help!
Ask the Powerfood expert