Hair Clipper №622
Unfair: titanium and ceramics vs. hairs.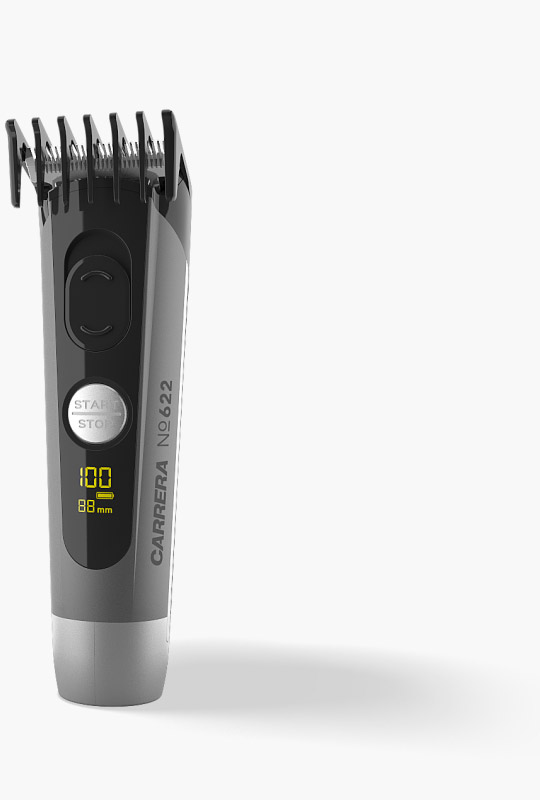 What separates good hair days from bad hair days? The same thing that separates good and bad hair trimmers: details. That's why we fit a titanium-coated ceramic blade. A built-in precision adjuster. And a high-performance battery that runs for an hour on a single charge.
Ceramic for sharp. Titanium for tough.
We combined the best of two worlds for the perfect cut. The ceramic moving blade is far lighter and harder than steel, and also less heat sensitive. For the fixed blade we chose titanium, which is corrosion-resistant and extremely durable. Together, they make an unbeatable team.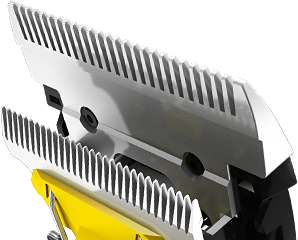 How long do you want your short hair?
Our hair trimmer doesn't leave much standing. If you want more, just attach one of the two comb attachments for anything from 4 to 19 and 21 to 36 millimetres. Or the thinning comb to make thick hair thinner.
4-19 mm

21-36 mm

Ausdünnkamm
How does it work? Precisely.
With really short hair, even tiny changes make a big difference. To help you set the exact amount of skin you want to show, or choose between designer stubble and a five-o'-clock shadow, the precision adjuster cuts millimeters into even smaller units.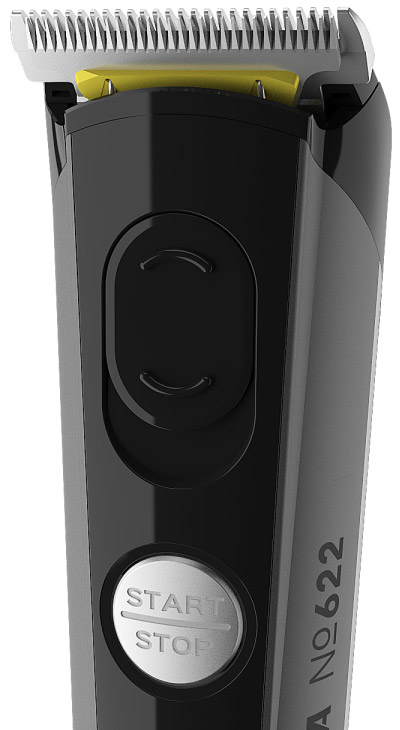 Because our tools are too beautiful for the drawer.
Even when your appliance isn't in use it should be nice to look at. That's why we've developed a universal charging base for our grooming tools on which it will attract looks and recharge for its next use.