Blender №655
Modern quadrathlon: Crush, Mix, Cook, Steam.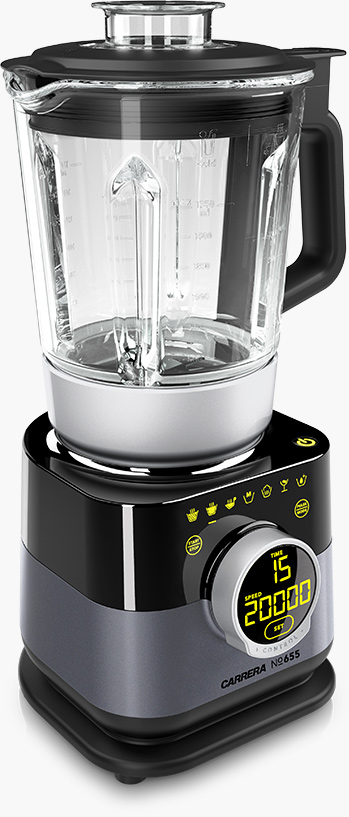 In a complex world, performance means being able to master a wide range of challenges. Our blender is a true multi-tasker that breaks down barriers to provide more versatility and less fuss on a smaller footprint. For more tasty vitamins on the table – and less chaos in the kitchen.
From shakes to green smoothies, 20,000 rpm makes everything you get from a tree, vegetable patch or supermarket creamy. Why not buy the perfect electric blender right here?
An electric blender with 1,500 watts. More soup, less bother.
Soups are real superfoods – and sadly under-appreciated. With the right blender, you can make healthy spoon food in minutes. Proper blenders have their own heating plate (non-stick!), instead of just getting heat from the friction of the rotating blades. For the sake of simplicity, ours has automatic program presets for coarse and fine soups. All you have to do is source the healthy ingredients.
One dial does it all.
Surprisingly, none of the electric blenders we tested had a clear, intuitive interface. So our UX designer developed a smart dial switch, then linked everyday blender tasks to simple automatic sequences. All you do is press 'start' and head for the couch. More creative users can switch to manual and set the temperature, time and rpm individually – then experiment to their hearts' content.
Automatic cleaning program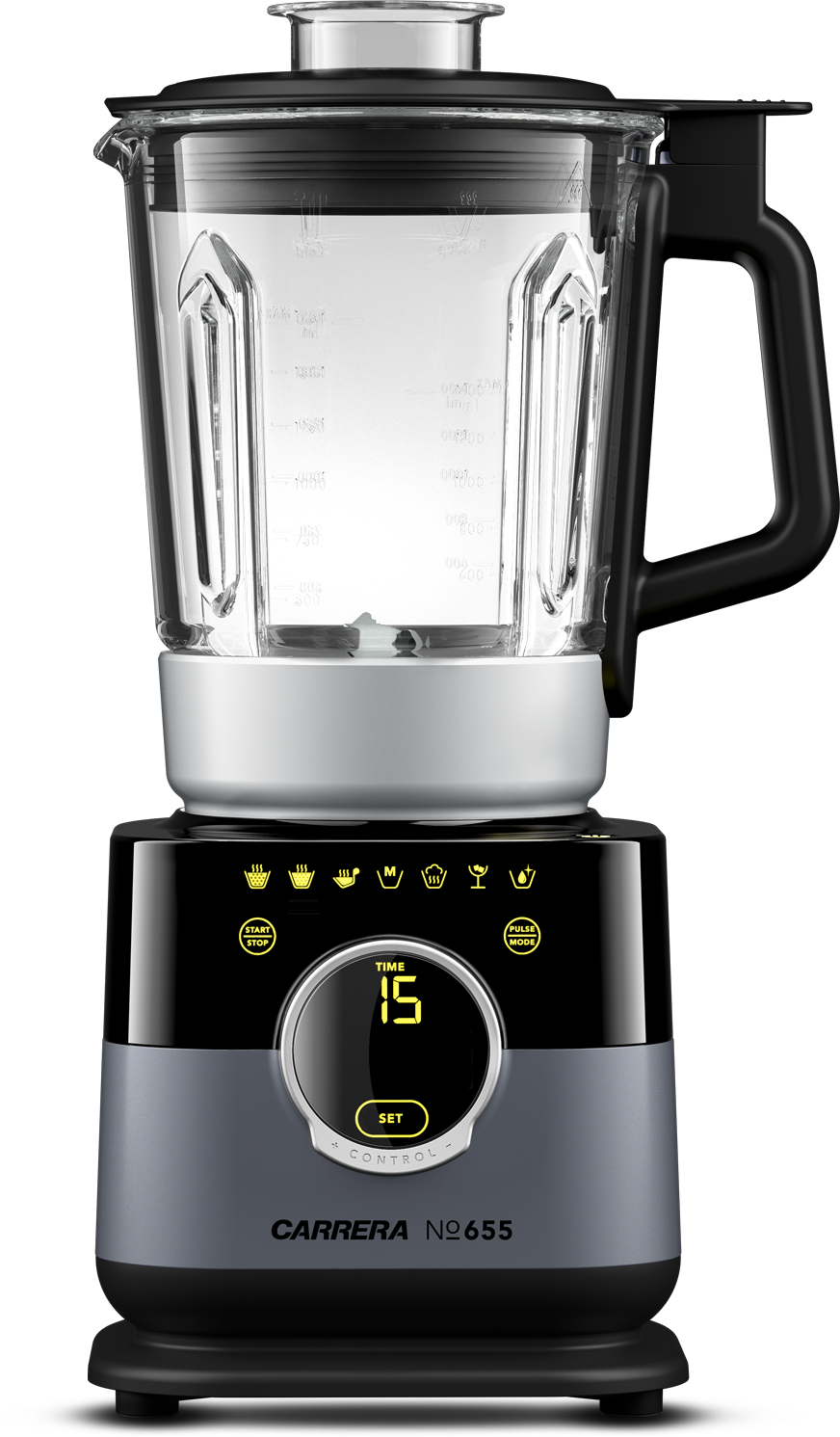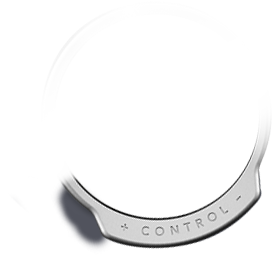 Steams water, not vitamins.
We never stop inventing new recipes for our electric blender. Not because we follow food trends blindly, but because we know how important healthy eating is – especially for athletes. Our blender makes super-creamy protein shakes, and also steams vegetables in a vitamin-friendly fashion. So it's definitely worth getting the good organic broccoli and carrots from your local farm shop. You could say your electric blender moonlights as a vitamin saver.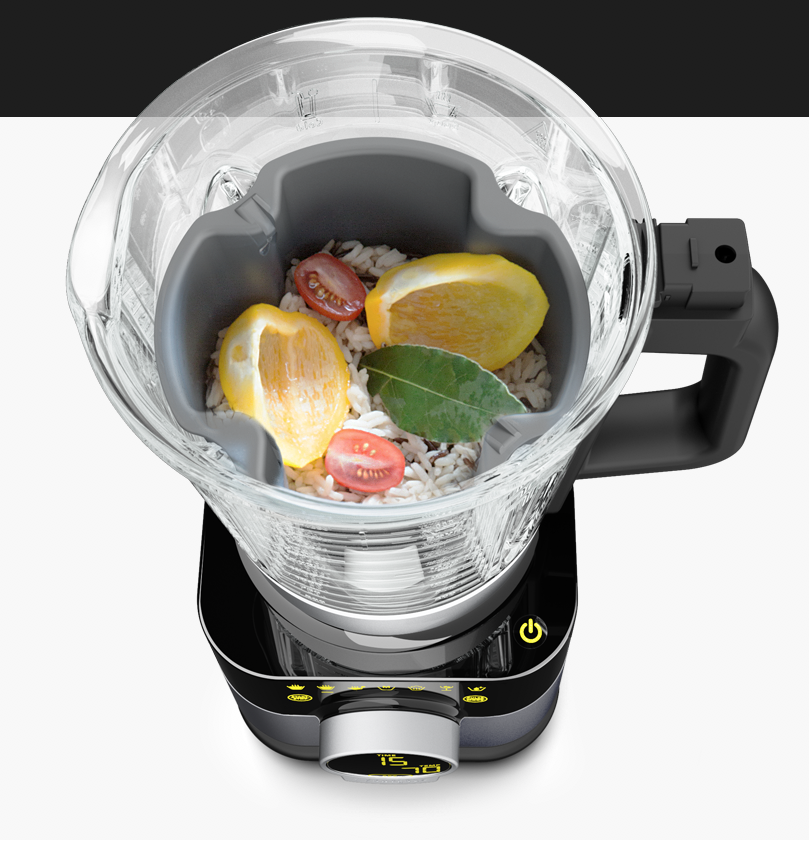 Crushed ice from your electric blender. For perfect cocktails and long drinks.
Ice cubes just don't have enough surface area to cool effectively. What you need is an electric blender with an ice crusher. The most important criterion (apart from power) is a proper glass jug that withstands the forces at work at 20,000 rpm, insulates the contents better, and doesn't go opaque like its plastic counterparts. You can blend frozen berries, spinach or green cabbage too. Nobody says you have to wash it down with vodka.
Pasta from the blender
Cooking with little space – We have lots of
great ideas for recipes that aren't just healthy,
but also really quick to implement. For
example Pasta with Winter Pesto. Go to recipe
Any questions about the application or recipes?
Questions?
Having questions about the application? Our CARRERA Powerfood expert is here to help!
Ask the Powerfood expert