Hairstraightener №534
As you like it.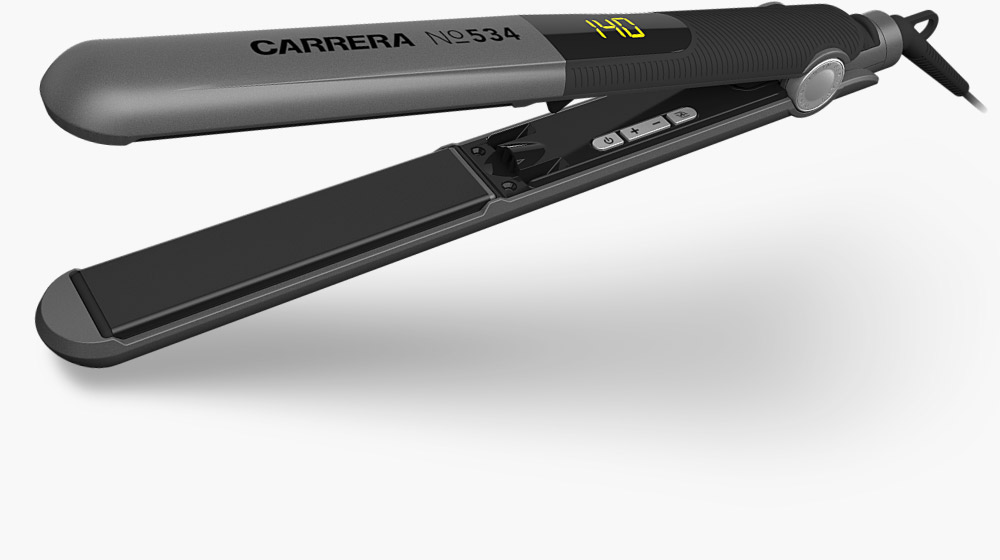 Smooth hair too smooth? Curls too curly? We don't have an opinion either way, but we do have the perfect tool if you want to ring the changes. With spring-loaded styling plates. Permament ionization. And a boost mode for faster heating when time is tight. That's right, we hate waiting too.
Temperature setting
in steps of 10°


Spring loaded
straightener plates


In a superficial world, coatings are everything.
Crimping irons were last century. Our generous styling plates are made of high quality aluminium for optimal heat distribution, with a ceramic coating that helps hair glide right through. Keratin pampers your hair with important proteins, while an argan oil supplement regenerates the surface to keep your hair soft and springy.

How hot is perfection?
The digital display tells you at a glance how hot things are in degrees Celsius. You can set your straightener to the ideal temperature in 10-degree steps: hotter for thicker hair, cooler for finer hair, plus a few degrees either way to suit your personal preferences. The overheat cutout shuts your straightener off if you forget, or leave the room.