Trimmer №623
Blades on speed.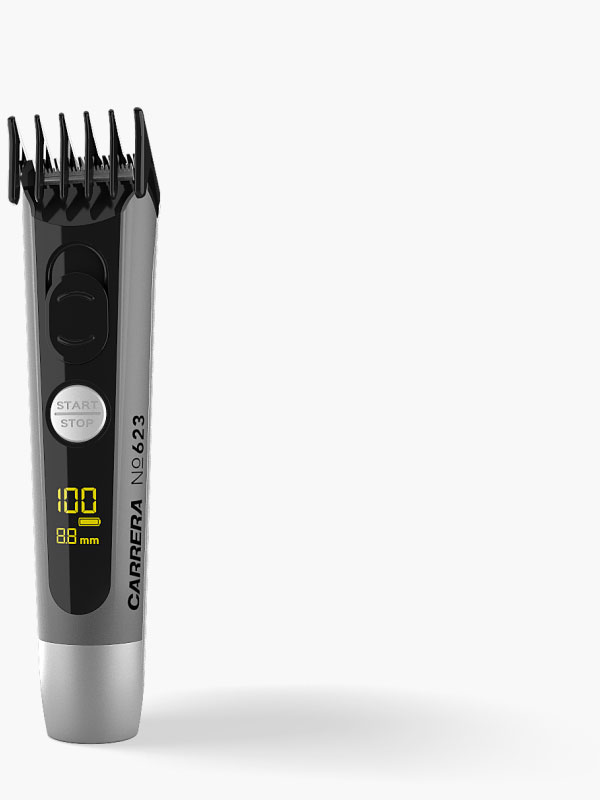 There's only one solution for unwanted hair: get rid of it. Our beard trimmer does that perfectly, and you don't even need a beard to use it. The razor-sharp, durable stainless steel blade is narrower than on a hair trimmer, hence the name. It won't rust, and it trims without pulling or tugging. Quickly, gently and hygienically.
Benchmark cutting performance. High-tech racing material.
Who says high-alloy stainless steel is just for racing cars or drilling rigs? Surely your body deserves the same level of performance. Our premium grade steel is not only incredibly sharp, it also holds its edge incredibly well. And because the beard trimmer has a narrower cutting head than our hair trimmer (just 35 mm wide), you can work even more accurately.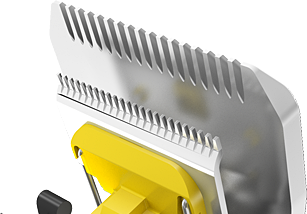 Keep your distance.
Once your hair or beard reaches the perfect length, you want it to stay there. With the comb attachments for 4 to 14 mm, you're always in control.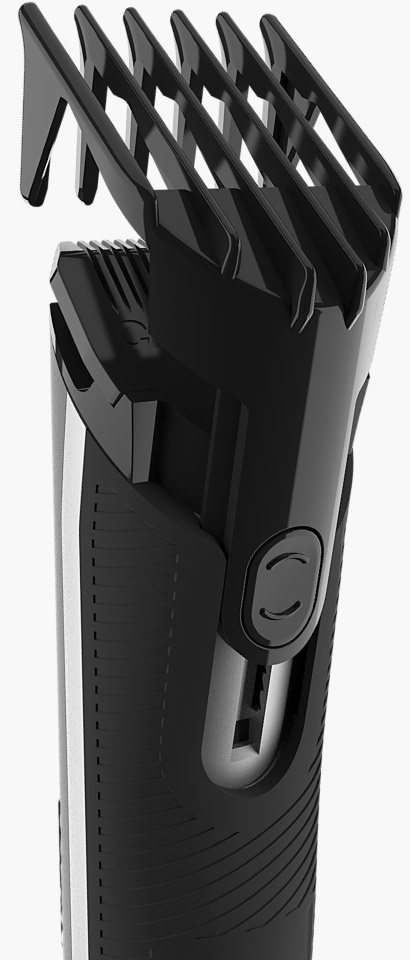 Small is beautiful.
Millimetres may sound small, but we wanted more (or less). So our precision adjuster works with fractions of a millimetre instead, namely 0.8 and 1.2 and 1.6 and 2.0 mm. Designer stubble or a five-o'-clock shadow all over your head? It's in your hands.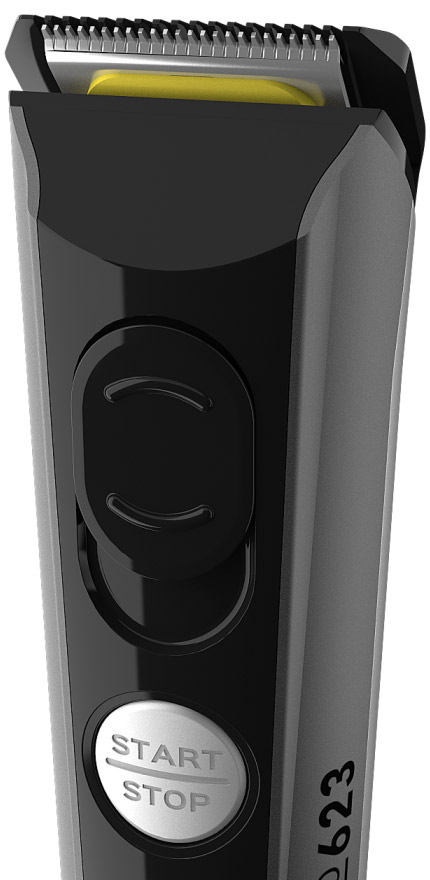 Because our tools are too beautiful for the drawer.
Even when your appliance isn't in use it should be nice to look at. That's why we've developed a universal charging base for our grooming tools on which it will attract looks and recharge for its next use.