Shaver №521
More blades. More power. Less work.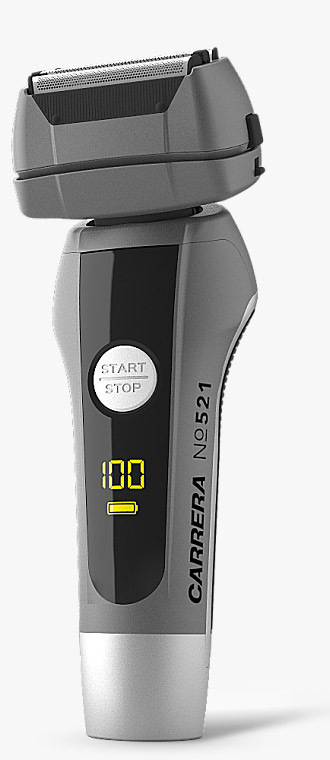 Shaving should be quick and thorough. No, that's not a contradiction. It just means your shaver needs to choreograph as many blades as possible, then let them float freely on three planes / in three dimensions. Then sharp blades can work precisely to create sharp contours. Wet or dry.
Integrated
contour hair trimmer


High capacity battery, quick-charge function

No backbone. Unlike you.
The blades are mounted on more than one swivel axis, so they follow your facial contours perfectly with every movement. Again, more blades plus more skin contact equals more cutting performance – and a closer shave.
You can never have too many blades.
The key to efficient shaving is to use the sharpest possible blades on the biggest possible area in one go, using our 4-Track system. It has three shaver foils – plus an integrated trimmer that preshaves you gently and thoroughly as you shave.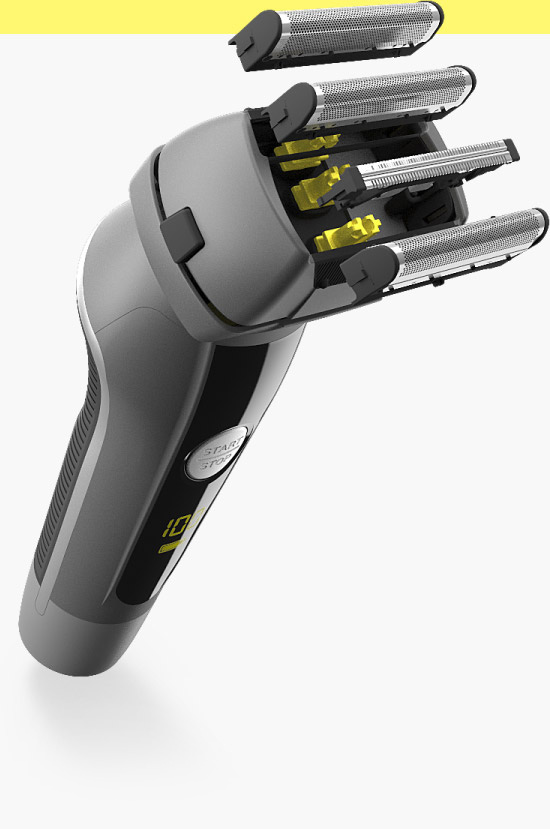 Contours, quickly.
Why switch tools when you want to detail? With an integrated trimmer, you can tidy up straight away. This picture shows you the soft touch grip surfaces nicely too.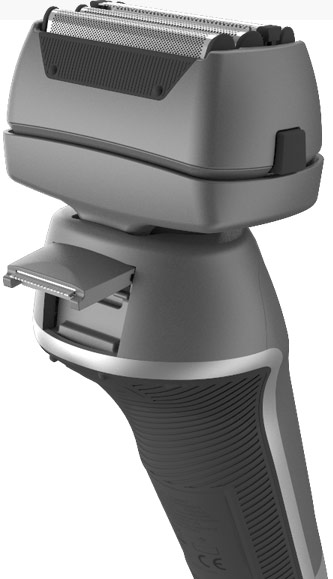 Memory effect?
Forget it.

Capacity is key when it comes to rechargable batteries. Our high-performance lithium- ion batteries store an impressive 800 mAh, but no memory effect. You can work for a full hour on a single charge. And even when they're totally flat, a five-minute Power Boost is all you need for a single shave.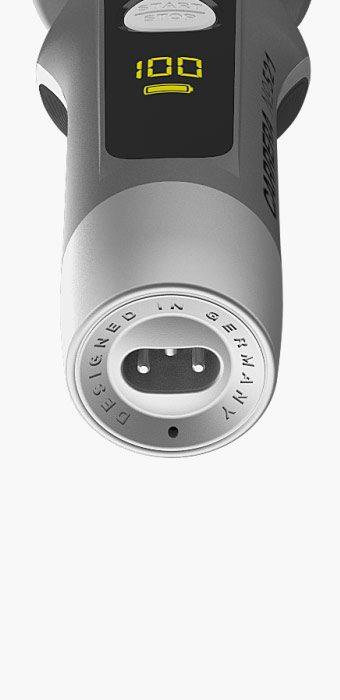 A modern cockpit is a digital cockpit.
The digital display has an extra-large charge status indicator that tells you where you stand, and how long you've got. Travel lock? Check. Charge prompt? Check.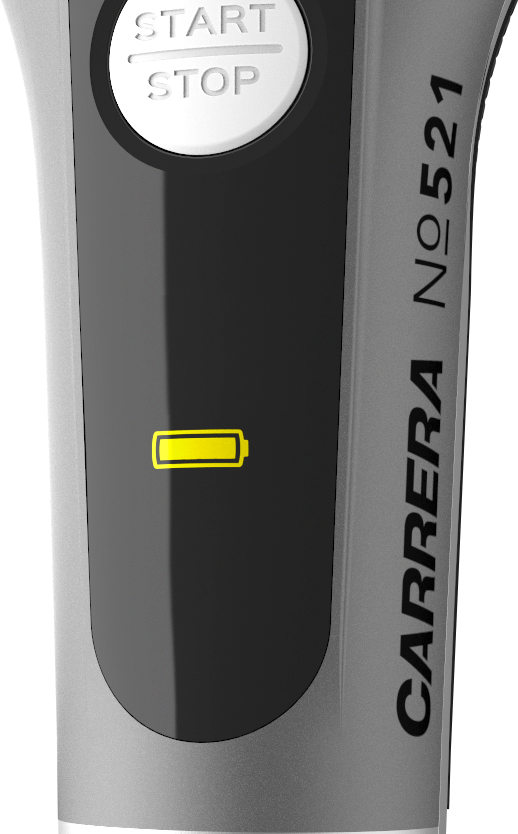 Because our tools are too beautiful for the drawer.
Even when your appliance isn't in use it should be nice to look at. That's why we've developed a universal charging base for our grooming tools on which it will attract looks and recharge for its next use.